Message from the President
Message from the President & CEO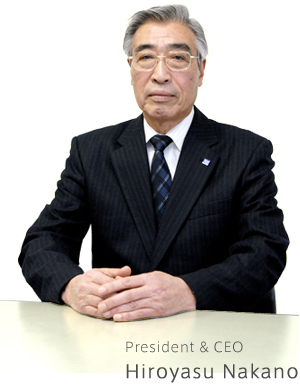 Not a day goes by without the term eco being mentioned. Were you aware that this abbreviation may refer to two more-foe-than-friend ecos, ecology and economy? Despite sharing the same root eco, the two concepts are widely seen as polar opposites and assumed impossible to exist side by side. When ecology is prioritized, economy suffers. Likewise, when economy is given priority, ecology is prone to destruction. Believing human wisdom and philosophy can help build a world blending the two ecos together and naming the harmony thus achieved ecosophy, we at Nakano Co., Ltd. have adopted it as our unified guideline for action.
Founded in 1934 as a wholesale dealer collecting used cloths and fibers in Yokohama, Nakano Co., Ltd. has pursued a sound fiber-cycle Japan by producing and distributing recycled raw materials, work gloves and wiping cloths. We have also been a driving force in realizing a low-entropy society by distributing and exporting recovered quality secondhand clothing all over the world. With ecosophy, the simultaneous pursuit of environmental preservation and economic development, as its axis, Nakano Co., Ltd. has earned an ISO 14001 accreditation in 2006.
ecosophy encompasses not only our natural but also our manufacturing environments, the source of our business activities, as well. Through distribution of protective equipment and supplies for safety and health, we propose the creation of safe, sound and hospitable work environments. Our business base stretches all across Japan, from the Tohoku (northeastern) to Kyushu (southwestern) areas, and as a pioneer overseas exporter in the industry, we have opened the Shanghai office in 1990 and presently operate 2 factories in the Philippines, producing work gloves and wiping cloths. Besides contributing to job security in the developing countries, we learn a lot from the local culture and tastes and incorporate them in the production of our secondhand clothing exports.
Humans and nature, Japan and the world, the producer and the consumer...we believe neither one should be sacrificed for the other and both should be able to reside together in spirit. The society of WA (harmony and peace) is where we were meant to be, and Nakano Co., Ltd. will continue to pursue its realization.
Corporate Profile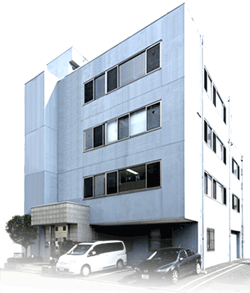 Company Name
Nakano Co., Ltd.
Established
July 1934
Capital
JPY25 million
Board of Directors
Chairman: Toshiyasu Nakano
President & CEO: Hiroyasu Nakano
Vice president:Yasufumi Kubota
Senior Managing Director:
Yoshimitsu Muramatsu
Managing Director:Shuji Fujita
Managing Director:Kiyoshi Ito
Business Lines
Wholesale of factory consumables and work supplies-Sorting of used clothing/cloths, Wholesale of fibrous raw materials,Distribution/export of secondhand clothing-Production/distribution of work gloves/wiping cloths
Head Office
4-26 Shinkawa-cho, Minami-ku
Yokohama, Kanagawa Prefecture, 232-0027 JAPAN
TEL:+81-45-261-5528
FAX:+81-45-261-7010